Red wine blends, particularly those by domestic producers, are growing in popularity. Red blends can be a mix of Cabernet Sauvignon, Cabernet Franc, Sangiovese, Syrah, Merlot or any combination of red wines.
Red wine blends are typically 40 to 50-percent of the main grape with smaller portions of the others. Blends give the wine a nice balance, a better finish and a more complex flavor. Here are four red wine blends, two that are full-bodied and two with a gentler harmony of fruit.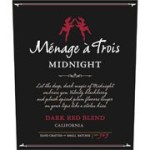 Menage a Trois Midnight Dark Red Blend 2013
Red Blends from California
If you love intense red wines – this one is deep, dark and bold. Ménage à Trois Midnight Dark Red Blend combines Merlot, Cabernet Sauvignon, Petite Sirah, and Petit Verdot to create a luxurious and rich intermingling. These four grapes present a velvety texture and a sumptuous concentration of fruit.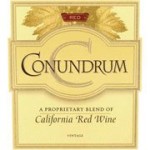 Conundrum Red Blend 2012
Red Blend from California
This is another bold blend with aromas of dark fruit, berries and plums. Conundrum Red has a blatant smoky and full-bodied finish and a serious texture with brown spice distinctions.
Beringer Red Moscato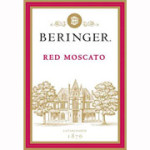 Red Blend from California
Beringer Red Moscato is a pleasant blend of Moscato, Zinfandel and Petite Sirah. It's a classic and elegant blend of red berries and ripe black cherry flavors. It also has a smooth presentation with sweet fruit flavors and a refreshing finish.

Apothic Crush Red Blend 2013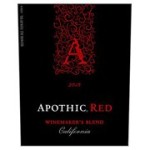 Red Blend from California
This is a special red blend of Petite Sirah and Pinot Noir. A limited release, this red wine offers notes of caramel and chocolate, which creates a velvety smooth taste.
Whether your preference is a red and bold or a lighter fare, the red wine blends offer a broad selection, and at many wine retailers, an aisle of their own.
Cheers!